ASPARAGUS SOUP
Stir fry asparagus tips, shallot and chives in ghee butter. Pour on water add sliced potatoes, cut into pieces and stew about half an hour… Cook until soft, than mix with a rod stirrer. Add a cream.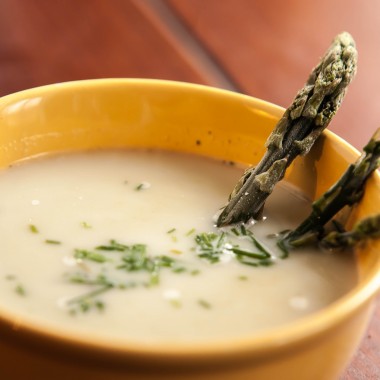 Servings:
4
Prep Time:
10 min
Total Time:
40 min
Related Categories: Vegetables,
Ingredients:
25 dag asparagus tips, 1 shallot, 3 medium potatoes, 1 dl of cream, 1 tbsp. ghee butter, Salt and chive to taste.