Cabbage rolls
Mix the ingredients for the dough with half cup of water to a smooth mixture and let rest for 2 hours or more. Roll out the dough to be thin as possible, and then spread with olive oil. Strain the cooked cabbage and add to roasted onions and spices. Spread filling trough the dough and roll it up. Cut up to 2 inches thick pieces and put them upright in a baking tray (with baking paper) and pour with olive oil. Bake until the rolls become golden yellow.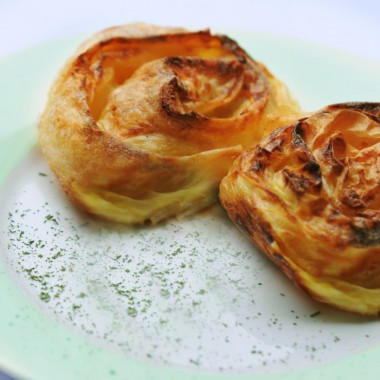 Servings:
4
Prep Time:
20 min
Total Time:
30 min
Related Categories: Appetizers,
Ingredients:
For the dough: 25 g spelled flour 1 dl olive oil. For the filling: 1 onion ½ kg cooked and chopped cabbage, salt, pepper, cumin, ground paprika.