Chive Sauce
Preparation: Stir the ingredients with the mixer and add the chopped chives, capers and spices to the taste. Sauce should stay in refrigeration for at least half an hour, so the ingredients are infiltrated.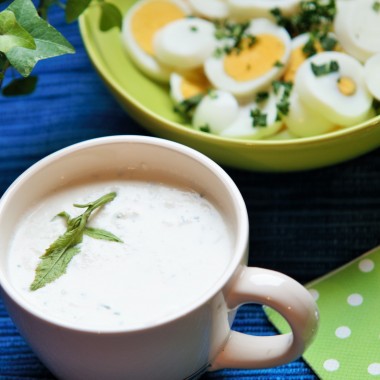 Servings:
4
Prep Time:
10 min
Total Time:
15 min
Related Categories: Sauces & Creams,
Ingredients:
1 cup of cottage cheese, 1 cup sour cream, 2 tablespoons capers, bunch of fresh chives, a pinch of salt, white pepper, parsley and basil.