Millet porridge with peanuts and asparagus
Boil a millet porridge on water and strained it. Fry chopped leek in ghee butter, add chopped peppers, avocados, asparagus ground peanuts, cooked porridge and spices. Fry all together till the mixture turns golden baked.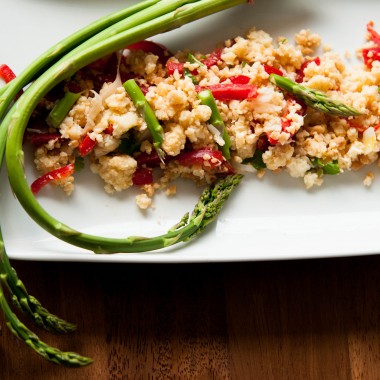 Servings:
4
Prep Time:
30
Total Time:
45
Related Categories: Organic,
Ingredients:
2 tbsp. ghee butter, 1 cup of millet porridge, 1 stem leek, 1 avocado, 3 stalks asparagus, 1 red pepper, 1 cup ground peanuts, spices; salt, popper, curry to taste.