Barbecue sauce with apples and raisins
Rapidly fry all the ingredients in ghee butter and then blend them strongly with blender.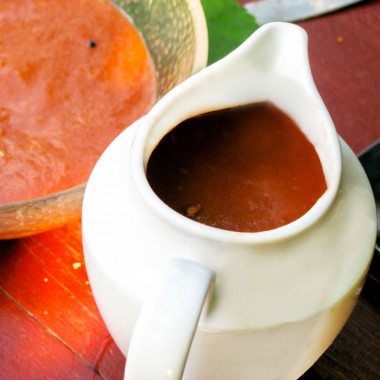 Servings:
4-6
Prep Time:
15 min
Total Time:
20 min
Related Categories: Sauces & Creams,
Ingredients:
1 tbsp. ghee butter, 2 large apple, 2 onion, 2 handful of raisins, 2 tsp ground red pepper, Chili and sald to taste, Juice 1 lime.