Banana strudel
Whip the cream and mix it with creamy ricotta. Add banana sliced to pieces andcranberries . Add vanilla powder, powdered sugar and almond essence. Spread all together through the dough, sprinkle with crumbled biscuits and roll in the shape pancakes. Bake for approx. 25 min temp. at 250 ° C.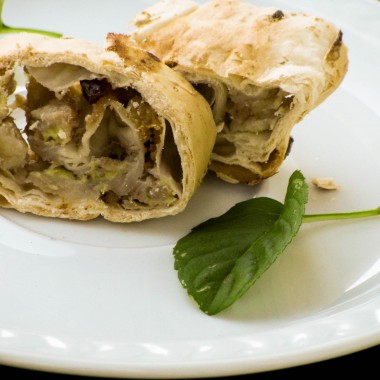 Servings:
4-6
Prep Time:
15 min
Total Time:
35 min
Related Categories: Dessert,
Ingredients:
3 bananas 5 biscuits - crushed, 2 handfuls cranberries, 1 packet filo pastry, 100 g creamy curd, 1 dl sweet cream, 1 tablespoon of powdered sugar, 1 tablespoon vanilla powder, a few drops of almond essence.