"Good morning – gorgeous!" smooty
Well blend all these ingredients in blender.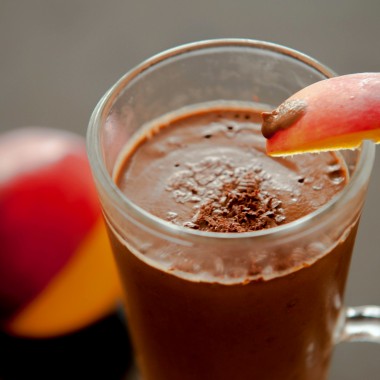 Servings:
1
Prep Time:
5 min
Total Time:
5 min
Related Categories: Fruits,
Ingredients:
1 peach, 2 apricots, 2 tbsp. cocoa powder, 4 pieces of dark chocolate, 2 tbsp. white tea, 2 tbsp. macadamia cream or milk cream (for non-vegans) a pinch of ginger, a pinch of cardamom, optional, 1 tbsp sugar mpolasa.