Elderflower fritters with vanilla crème
Preparation: Separately mix egg whites and separately yolks, milk and flour, than add the whites to the mixture. Dip each of flowers in vanilla cream or pudding, then dip each flower into the batter and fry in hot ghee butter. Before you turn them around, chop their stalk. Still hot sprinkled with powdered sugar.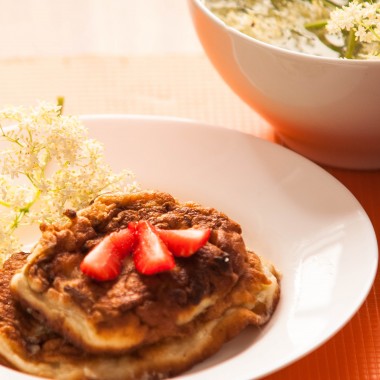 Servings:
4
Prep Time:
20 min
Total Time:
30 min
Related Categories: Dessert,
Ingredients:
10 elderflowers, 3 eggs, 1 cup flour, 1 cup milk, 1 cup vanilla crème or pudding, 1 tablespoon sugar, pinch of salt, vanilla powdered sugar.