Currant and Goji Berry pie
Preparation:
Sift the flour on a wooden board and shape a pile. Make a hole in a pile and place the pieces of chopped butter, eggs, baking powder and sugar on it. Gradually stir, then knead the dough. Put the dough in a pie baking tray and sprinkle the chopped goji berries and currants, molasses sugar, vanilla sugar and cinnamon in the top. Bake for about 25 minutes at 200 degrees C. When the pie has cooled pour the hot vanilla cream or pudding on it.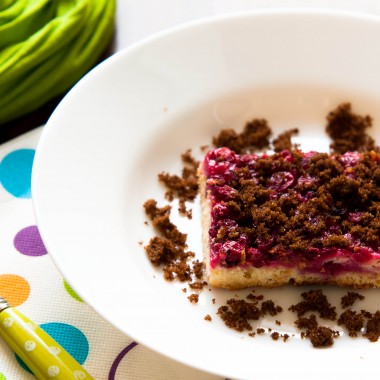 Servings:
4-8
Prep Time:
10 min
Total Time:
35 min
Related Categories: Dessert,
Ingredients:
For the dough: 130 g of butter, 3 eggs, 1 packet of baking powder, 1 tablespoon sugar, 1/2 kg of spelled flour. 1/2 cup vanilla cream or pudding, 1/2 cup dry, 1/2 cup currants, 2 tablespoons molasses sugar, 1 tablespoon vanilla sugar, cinnamon to taste.