BRITTLE CARNIVAL SNACKS
From ingredients, knead the dough like for the noodles. Roll it as thin as possible and cut them into »flakes«. Fry in very hot oil until they are pale yellow. Sprinkle with powdered sugar while they are stil hot.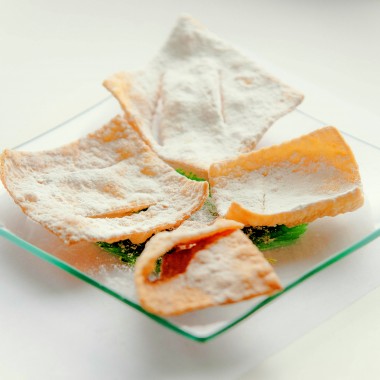 Servings:
4
Prep Time:
17 min
Total Time:
25 min
Related Categories: Dessert,
Ingredients:
4 egg yolks, 20 g flour (depending on size of eggs), 1 tbsp., of white wine, 1 tbsp. of rum, a small pinch of salt.