Wood Apple Juice
Wood Apple Juice, a healthy juice or best for summer season.
Procedure:
1. Take out the inside of the wood apple
2. Mix with water and then drain, making sure every unwanted pulp is separated.
3. In a blender, throw in all the ingredients.
4. Blend for nearly 2 minutes.
5. Serve cold.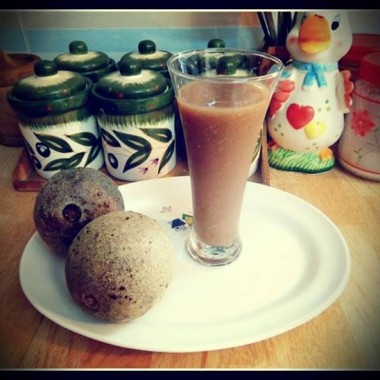 Servings:
2
Prep Time:
10 minutes
Total Time:
10 minutes
Related Categories: Drinks,
Ingredients:
1 wood apple, 3 tbsp of sugar, Cumin to taste, salt and pepper to taste, Chilli Flakes, A pinch of salt