Bengali Beef Vhuna
1. In a pan, heat the oil. 2. Add the pastes, onion, garlic, chillies, spices. Season with salt and pepper. 3. Add some water and cook for 5 minutes. 4. Throw in the beef. Stir for nearly 10 minutes. 5. Now take off the heat. Put in a oven proof dish. 6. Bake for 15 minutes. This would give it a smokey flavor. 7. Serve hot.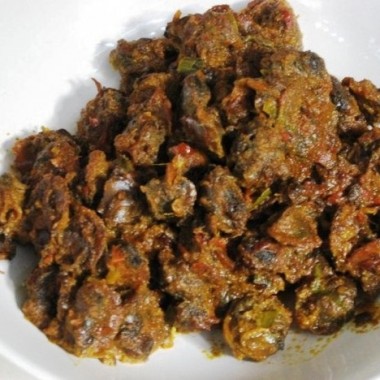 Servings:
4
Prep Time:
20 minutes
Total Time:
1 hour
Related Categories: Asian, Exotic, Indian,
Ingredients:
1 pound of beef cut into small chunks, 1 tbsp of onion paste, 2 tbsp of ginger garlic paste, 3 tbsp of olive oil, Cumin salt pepper to taste.