Bengali Egg Gravy
1. In a large pan, heat the oil. Fry the onions. 2. Throw in the pastes. Throw in some water. 3. Add the boiled eggs. 4. Cover and cook for 20 minutes. 5. Add coriander before taking off the heat.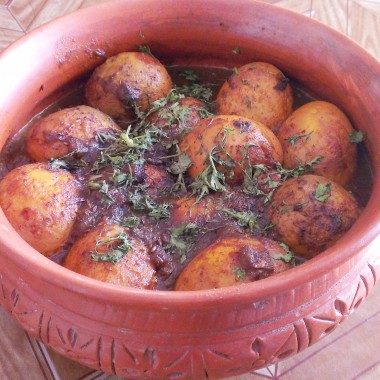 Servings:
4
Prep Time:
20 minutes
Total Time:
1 hour
Related Categories: Asian,
Ingredients:
6 eggs, 1 tbsp of onion paste, 2 tbsp of ginger garlic paste, 1 onion, 3 green chillies, 2 tbsp of olive oil.