Fava beans Salad
Tossed fresh peeled fava beans with diced Tuscan pecorino, toasted walnut dressed with organic extra virgin olive oil, topped with micro greens.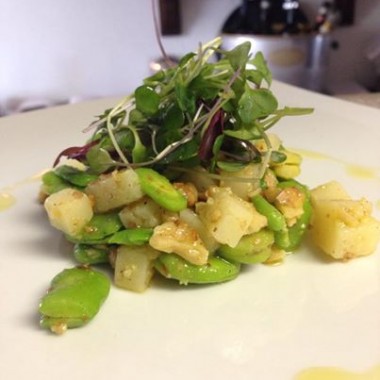 Servings:
1
Prep Time:
15 Minutes
Total Time:
20 minutes
Related Categories: Italian,
Ingredients:
Fresh Fava Beans (peeled and blanched) Tuscan pecorino cheese (cut in dice) Toasted walnut with sea salt Micro green for garnish Organic Extra virgin olive oil. Fresh cracked black pepper.