Filet Mignon stuffed with blue cheese
First, cut each piece of meat by the middle and stuffed with bluecheese. Then put 2 slices of bacon around each piece of meat. Add salt and pepper to taste. Put each piece of meat in a pan with butter and frie 5 minutes on each side or until ready. Serve with potatoes, vegetables and put alfalfa on top of the meet to decorate.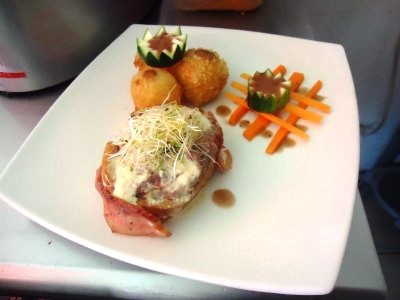 Servings:
4
Prep Time:
5 minutes
Total Time:
40 minutes
Related Categories: Fine Dining,
Ingredients:
4 slices of meet - 8 slices of bacon - 2 ounces of bluecheese - Alfalfa - salt - pepper.