How to make Chai Oatmeal
Chai oatmeal is true exquisite breakfast cereal which is simmered in sweet and spice-infused milk. Thick and creamy oatmeal is healthy and tasty. It is wonderful for the breakfast, if you are bored with the regular oats. Give the oats a new form and try the recipe of chai oatmeal given as follows.
Step 1: In a small saucepan, add milk, salt, and spices, and simmer while stirring constantly.
Step 2: Add honey, vanilla, oats, and bran, then stir until gets combined.
Step 3: Cook them while stirring continuously until the oatmeal become thick and creamy.
Step 4: Top with any dry fruit and serve hot.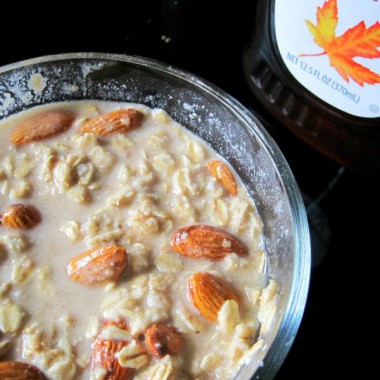 Servings:
1
Prep Time:
10
Total Time:
30
Related Categories: Dessert,
Ingredients:
1 1/2 cups whole Milk 1/4 tsp Salt 1/4 tsp ground Coriander 1/4 tsp ground Cardamom 1/4 tsp ground Cinnamon 1/4 tsp ground Turmeric 2 tsp Honey 1/8 tsp Vanilla extract 3/4 cup regular Oats 2 tbsp Oat bran