Indian Masala Tea

How to Make an Indian Masala Tea:

Step:1
Boil the water with crushed ginger and all spices.

Step:2
When the water boils, reduce the heat to low and add milk after 2 mins add the tea leaves and sugar.

Step:3
Cover the pan and let it simmer two to three minutes. Strain the mixture and serve hot. Adjust the sugar to your taste.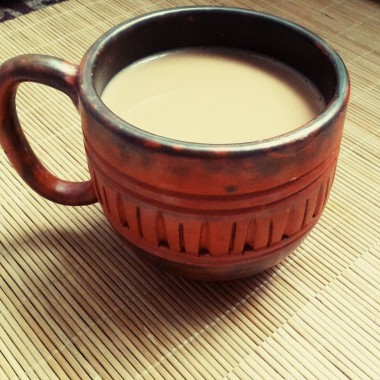 Servings:
1
Prep Time:
10 minutes
Total Time:
10 minutes
Related Categories: Asian,
Ingredients:
Water-2cups Milk 2cup Ginger crushed 1tble sp Cinnamon 1big stick Cardamoms 7/8 Cloves 5/6 Bay leaf 2 Sugar 4tbl spoon or to taste Tea leaves 3tbs