Surf & Turf – Striploin, Cod Filet, Coconut Rice And Curried Lentils
Surf  & turf, much different from your standard steak and lobster with fries. Different, but definitely not less delicious, maybe even more so and for sure more interesting :-)
Thinly sliced striploin cutlets, cod filet's, curried lentils and coconut rice, what a great combination of textures and flavors.
Bon Appetit !   Life is Good !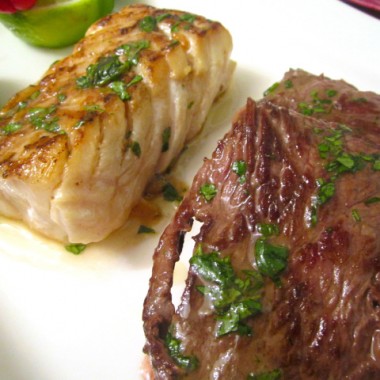 Servings:
Prep Time:
Total Time:

Related Categories: Uncategorized,
Ingredients:
See all pic's and recipe at : www.ChefsOpinion.org