FRUIT – WHAT'S NOT TO LOVE ? ! ………..
Ever
 since I have started my "
Hans' Lighter, Healthier Comfort Food
" meal plan, many people have asked me: "How can you survive on so much fruit without getting bored?" My meal plan calls for fresh fruit (supplemented by power-bars, dried fruit and nuts) for breakfast, lunch and snacks. Below find a small selection of typical fruit platters and fruit bowls I make at least once a day. Please notice that there are few (if any) "exotic fruits". I will of course buy other fruits besides the ones pictured, such as mango, rambutan, star fruit, kumquat, sapote, dragon fruit, passion fruit, dates, mongosteen, star apple, etc, but what you see below is my usual, daily staple. I usually make a large platter of mixed fruit and berries when I get home from work and put it in the fridge. Later, a few hours after dinner, I usually eat about half, then have the other half for breakfast. For lunch on workdays it's usually apples, pears, mandarines and such. Lunch at home is usually a bit more elaborate, with grilled fruits and a small cup of sugar- free/fat-free yogurt or sugar-free sherbet thrown into the mix. Most fresh fruit meals are supplemented by either dried fruits, vegetable chips, powerbars and assorted nuts or a combination thereof. I hope the pictures below will encourage you to eat more fruits and help you to believe that a plate of fruit does not have to be boring 
:-)
>
Bon Appetit !   Life is Good !
>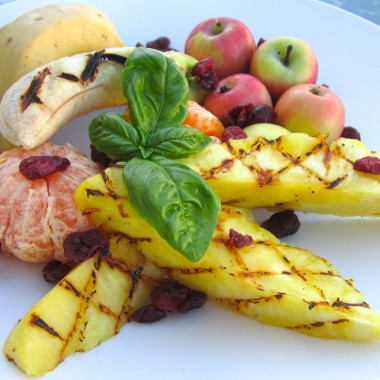 Servings:
Prep Time:
Total Time:

Related Categories: Uncategorized,
Ingredients:
To see all Pictures, Recipes and Links, go to www.ChefsOpinion.org