CHICKEN SANDWICH ON A PRETZEL ROLL
Sometimes,
  in our quest to make evermore beautiful, innovative, stunning, different food, we forget that a simple sandwich, if done well, can give enormous culinary satisfaction if it hit's the right spot at the right time. This afternoon was the right time for me to just have a sandwich, a cold beer and a good movie :-) The sandwich was a scrumptious  
Chicken Sandwich
,  the brewskies were  
Negra Modelo's
 and the movie was  
Reservoir Dogs.
Bon Appetit !   Life is Good !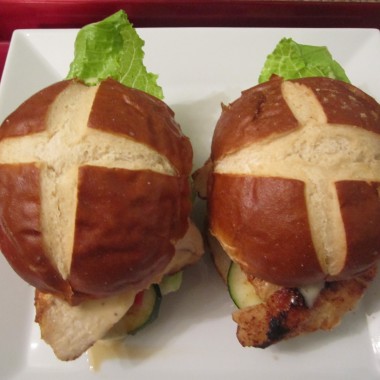 Servings:
Prep Time:
Total Time:

Related Categories: Uncategorized,
Ingredients:
See all pic's and recipe at : www.ChefsOpinion.org